Garage Door insulation is one the most important aspects of making your household protective. In any weather change such situations occur where you tend to get cold from outside. The unnecessary cold air passes through corner gaps leads inside your House. Usually a person keeps a garage to keep their car, essential storing goods and old vintage stock of your importance.
Garage Door is built with usual steel or aluminum which is not considered to be a strong variant against heavy objects or mechanisms including Car, Heavy goods. The usual dent often takes out the essence of your backyard image.
Here are few valid reasons why a person keep their garage door insulated specially if they planning to get a new one:-
Strong Cold Wind Resistant
The Garage door insulation is necessary for anyone having a garage space in their backyard. In the case of ignorance shall make you pay heavily by repairing your Garage Door in the future. The insulated door consists of thick layers of panels and at the bottom as well. It allows the door to resist the heavy cold fumes running and keeps the garage space heated at the minimum temperature of 45 degree. The small pores and space in the sidelines of your normal garage door enables the freezing breeze to enter your living space. Insulation is a strong material to prevent them.
Gives a Striking Impression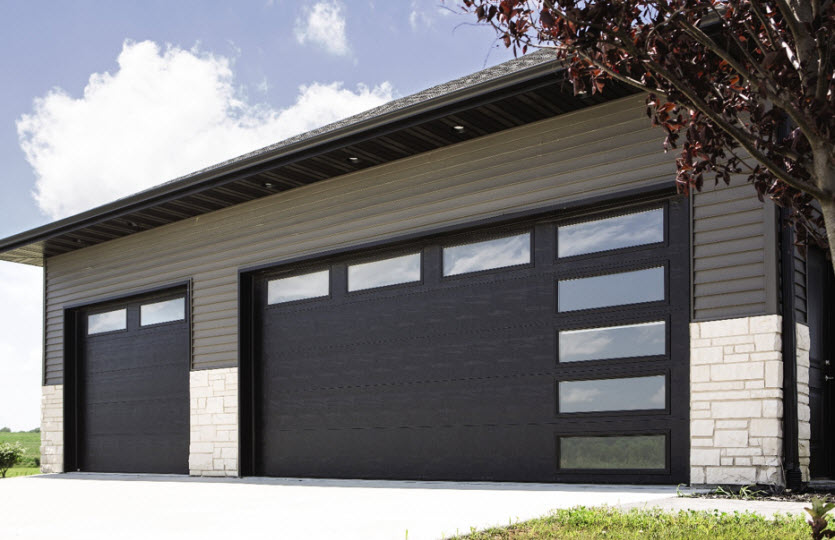 The insulated garage doors are strong and reliable and at the same time are available in wide variety of designs and colors. This enables you to have ample of options to decide the best out of it. The complete makeover of your house backyard can only take place once you are committed to get the insulated protection of your Garage Door. The appealing look often stop any passerby a minute to appreciate the beauty you've created.
Numerous Options for Insulation
The garage door can be insulated in variety of ways. It is affordable enough for every working person as it is scattered in three different options –
One layer insulation- The insulated garage door with single layer is meant to give a strong protection against heat. However, having a single layer would only let the panel to work as a protector against dingy winds. The panel situates in the middle of the door which is a good sign but might let the cold winds pass through bottom and sidelined spaces of the door.
Two layer Insulation: – The insulation comes with an added layer of insulation which includes polystyrene which is often known as strong heat insulator. This lets your bottom of the door to be more intact against the changing weather.
Three Layer insulation: – The multiple layered insulators have many strong polystyrene thick barricades which lets'em to protect your house from cold winds. The heat produced by this particular insulated door enables it to give a complete strong protection from top to bottom. It is often considered as a reliable source to protect your garage door, house walls, and car doors for layered protection.
Modern garage doors usually use these materials for garage door building-
Steel: – It is known as a strong resistant against heavy objects and also known as effective insulator in the changing weather conditions.
Aluminum: – This is quite common property which is used to create strong garage doors however it is a poor insulator.
Wood: – Another material often used to give the expected finishing to your entrance or garage door but is another not an appreciated insulator.
Composed Wood: – This is used now days to give a wooden creative impression but is used as one layer on top along with steel or Aluminum as other layers. This is usually used to fulfill an expected image a customer look for.
Renown Energy Efficient Properties
The multi layered insulated coating helps your garage to be warm and heated right at the given temperature. Many a times you plan an outing with your family and a sudden increase in the temperature often makes you look for a warm space. The space of garage you insulate helps you to keep not only your backyard heated but also allows the heat to transfer in the rest of your house. Once you enter your home, a warm much needed heat wave will provide the relief you want.
You might pay extra to get a room heater or an A/C for the same purpose but getting your garage door insulated helps you to get your home heated in the chilled weather conditions. Not to forget, the huge amount you save on your extra expenditure.